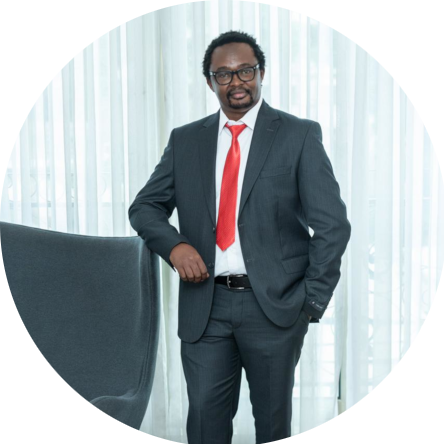 Dr Job Mwaura is an accomplished Research Associate at the Wits Centre for Journalism at the University of the Witwatersrand and a sought-after UXR Consultant for leading tech companies. He also holds several affiliations including an affiliate Faculty member at Jimmy and Rosalynn Carter School for Peace and Conflict Resolution at George Mason University in the United States and an Adjunct Executive Research Fellow at Strathmore Institute for Public Policy and Governance (SIPPG) at Strathmore University in Kenya. With a strong academic background, he previously held the position of Research Fellow at the South African Research Chair in Science Communication within the Department of Journalism at Stellenbosch University and a Postdoctoral Research Fellowship at the University of Cape Town in the Institute for Humanities in Africa (HUMA) in 2022. He is currently serving as a member of the Executive Committee of the prestigious Association of Internet Researchers (AoIR) (2021-2025).
Dr Job Mwaura completed his doctoral studies at the Department of Media Studies at the University of the Witwatersrand (Wits), South Africa. He holds an MSc in Communication and Journalism from Moi University, Kenya. He has won several awards including the Postgraduate Merit Award at University of the Witwatersrand, the prestigious "Next Generation of Social Sciences in Africa" program of the Social Science Research Council (SSRC) in New York, US among others. He has received research grants and funding from Mellon Foundation, Omidyar Network, Meta (Facebook), Open Society Foundation, European Research Council (ERC), British Institute of East Africa (BIEA), The French Institute in Kenya (IFRA), and National Research Foundation (NRF) South Africa.
He has published and co-published peer-reviewed journal articles, book chapters and other non-scientific articles. He researches and publishes on digital media in Africa, African studies, digital activism, digital culture Activism, and social justice. His other research interests include User Experience Research (UXR) and Media and Technology Policy Research.